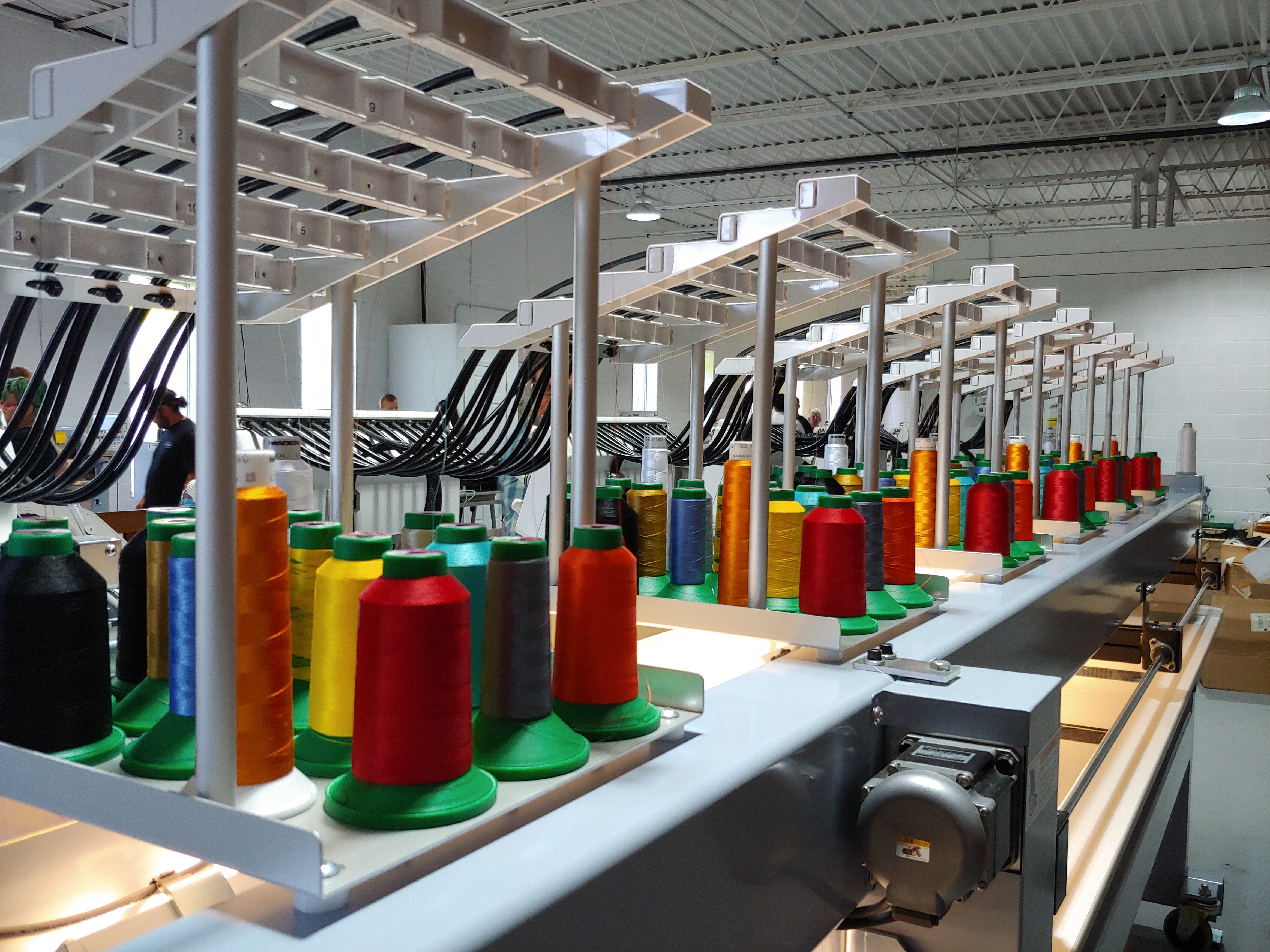 Visual Marking Systems, Inc (VMS) is pleased to announce that it has completed the acquisition of Badlime, a custom apparel printing company in Sagamore Hills, Ohio.
Visual Marking Systems is a leader in high performance printing and design of custom product identification labels for equipment manufacturers, branding solutions for marketers, public transit signage, and vehicle graphics for corporate fleets and commercial vehicles. VMS has more than 50 years of experience creating custom labels, decals, overlays, nameplates, safety labels, banners, signs, window and wall graphics, emergency exit and wayfinding signage, as well as vehicle wraps and corporate branding. Adding apparel and promotional products to its list of offerings is a logical next step. The company will operate as Badlime Promo and Apparel by VMS and will specialize in screen-printing, embroidery, vinyl heat transfers and direct to garment printing.
"VMS continues to look for new markets and products to expand our core printing business while improving the branding of our customer's businesses. I am proud to announce the acquisition of Badlime Promo & Apparel. The Gizzo family founded and built Badlime into an e-commerce business for apparel and promotional products. VMS will take this product line to our existing customers allowing them to have a true one stop shop for their graphics needs." said Dolf Kahle, CEO of Visual Marking Systems.
Badlime works with customers throughout the US, both large and small and can print any size custom apparel order, whether outfitting an entire Fortune 500 corporation or a local baseball team.
"VMS upholds a commitment to producing high-quality designs and long-lasting graphics; this is exactly the kind of company we wanted to work with when it came to the expansion of our business" said Betsy Gizzo, owner of Badlime Promo & Apparel.
VMS is excited to serve its customers in a new way, by designing apparel collections for individuals, organizations, and businesses. To make the experience as simple as possible, the staff at VMS is ready to assist with graphic design, product selection and recommendations for the best printing process that will provide the most cost-effective options. For more information about our apparel and promotional items, click here.