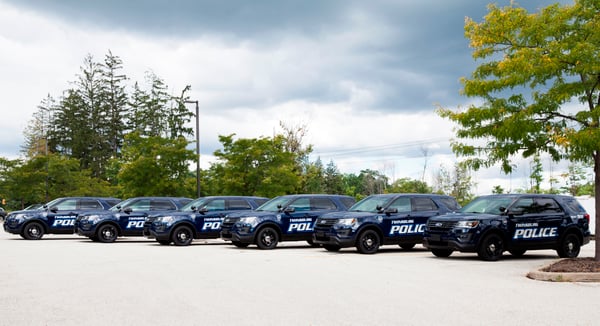 On any commute, vehicle decals can be seen advertising more than just a product. They represent a rebranding of a city, a new squad of emergency response vehicles or a garbage truck that is marked for branding of the city. All of these government vehicles have a different purpose and depending on that purpose, there are graphic options that fit their particular need.
No matter what division of government your fleet is coming from, what size the vehicles are in your fleet, or what you want your message to be, custom fleet graphics can be a great route to go.
Below is a link to a cover story in The Municipal Magazine from December 2017 featuring VMS's vehicle graphics capabilities with municipalities and government fleets. Although the article is a few years old, it's still relevant in today's fleet market.